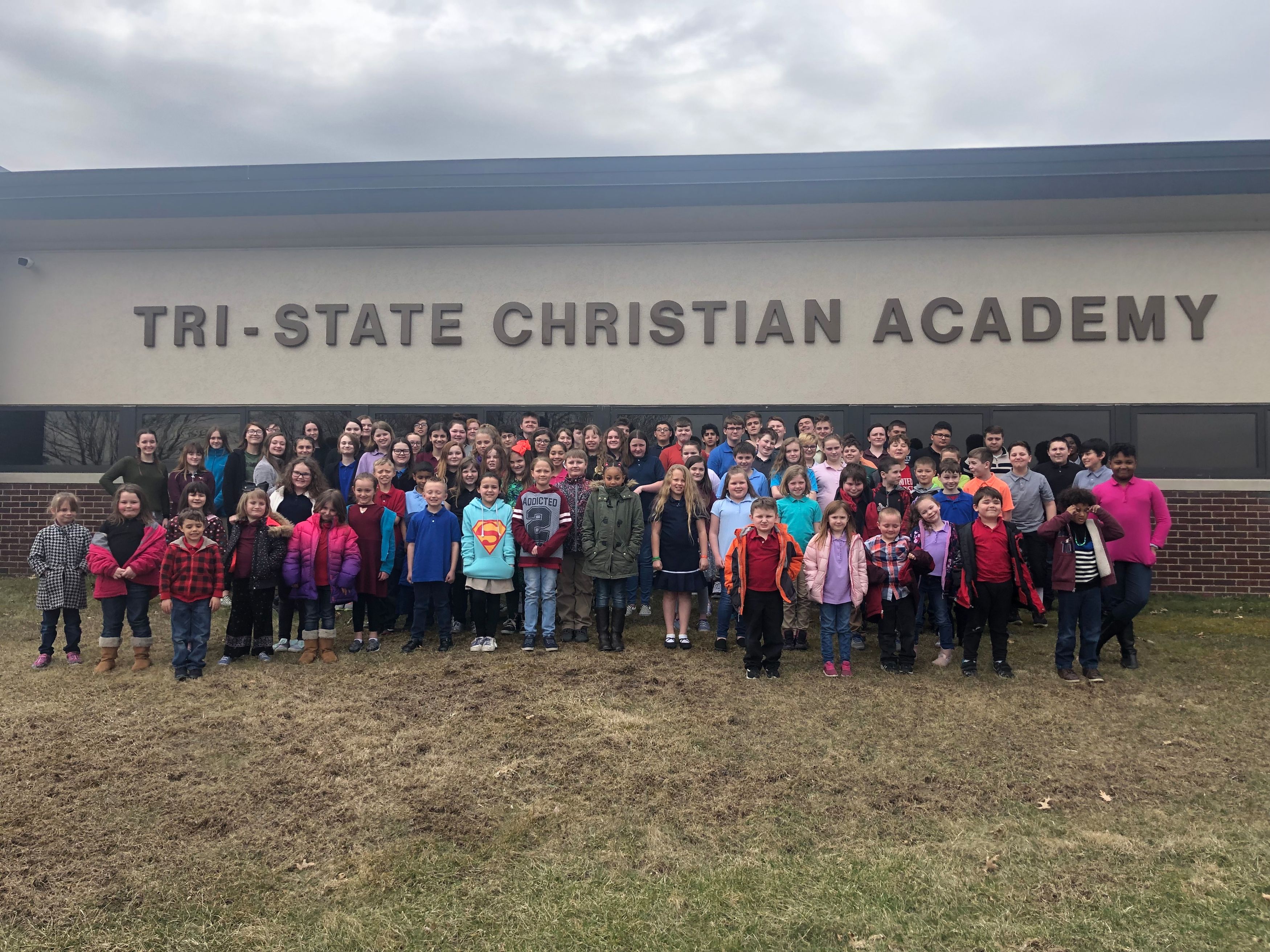 750 Steubenville Pike, Burgettstown, PA 15026
(724)947-8722
tcaknights750@gmail.com
---
Tri-State Christian Academy
2 days ago
TCA Graduation
---
Tri-State Christian Academy
0 weeks ago
PA Residents: Would you like more control over how your tax dollars are spent? Pennsylvania residents and businesses can elect to redirect their state tax dollars to support Tri-State Christian Academy. An informational meeting will be held on Thursday, May 25th at 5:30 pm at Tri-State Christian Academy, 750 Steubenville Pike, Burgettstown, PA 15021 (Next door to Ianetti's Garden Center). Contact Phil Puleo, Former Christian School Administrator and Tax Credit Specialist, at 732-575-9960, via email at philgpuleo@gmail.com or Pastor Marlin Hawley, TCA Head of School, at tca-mrh@comcast.net, for additional assistance.
---
Tri-State Christian Academy
0 weeks ago
Mrs Tellish is retiring at the end of the school year. If you know her, you know how much she loves her Mt. Dew. We'd like to surprise her with Mt. Dew at the Upper School Awards Day on Wednesday, 5/24. If you'd like to donate a case or two or a 2-liter of Mt Dew, you can send it in to the school between now and the 24th. Shhhhh…. It's a surprise! Anyone that brings some in can take it to Mrs. Ellis' classroom. We're also still collecting notes for Mrs. Tellish. Thank you!
---